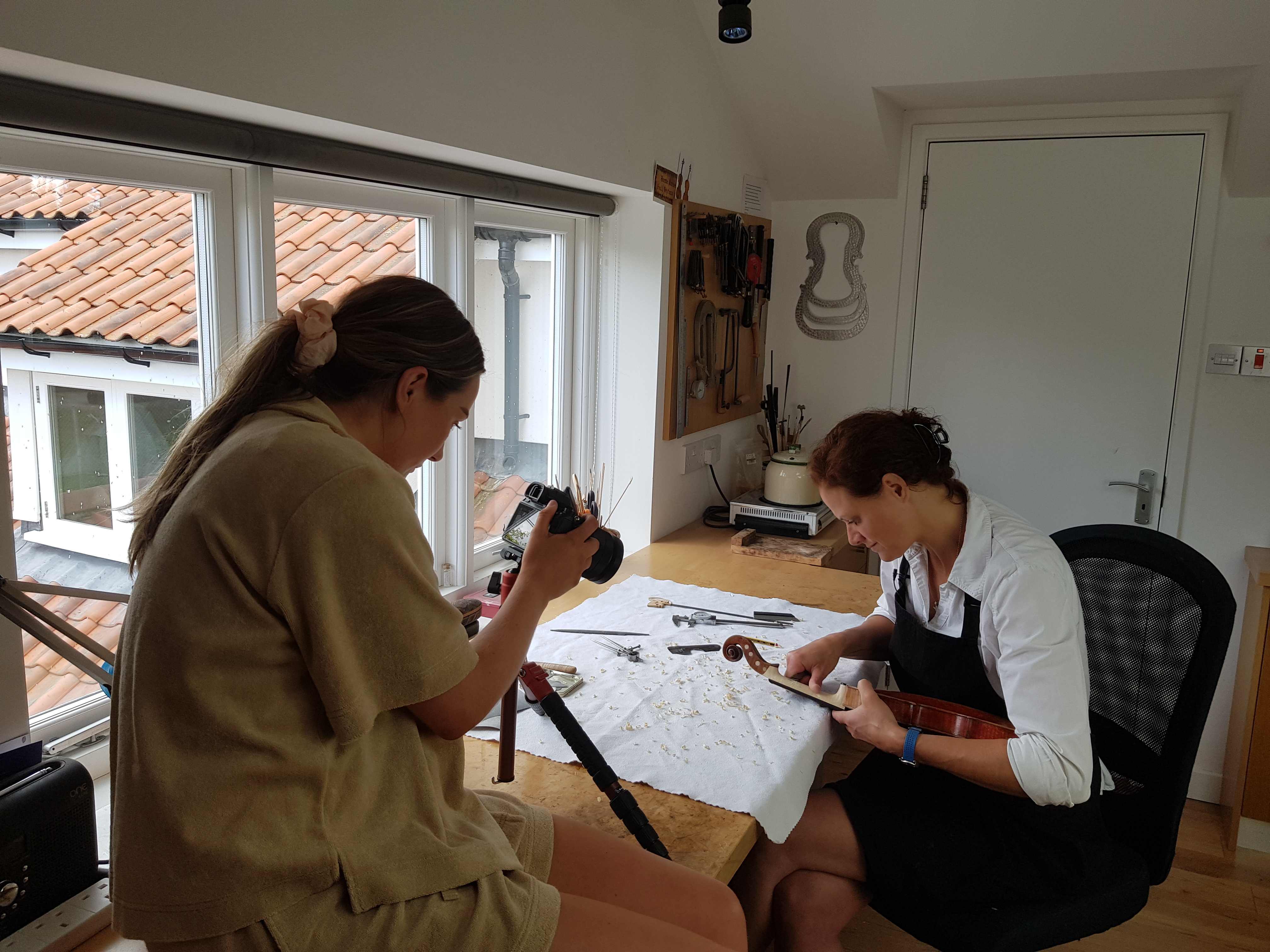 I graduated from the Newark School of Violinmaking with distincion in 1996 and was offered a position as a violin restorer at Charles Beare's Shop in London where I was trained to the highest standard of restoration work for 8 years. Since 2004, I have run my own business specialising in restorations of fine violins, violas and cellos. Over the last 10 years, I have been teaching weekly restoration and retouching courses in the UK and abroad and since the pandemic have created online courses, one on violin neck grafts and one on crack repair and retouching. 
I have also made available 3 Zoom lectures on retouching, crack repair and bassbars, recorded in 2001.
Available Courses & Lectures
Pricing inclusive of VAT








There is no VAT charged for businesses outside the EU and business entities from European contries other than the UK with a valid VAT ID. Please enter your VAT ID on the checkout page in the "Billing Address" section.


.


The Violin Neck Graft Course consists of Part 1 & 2 which can be purchased separately. There is a discount if both are purchased together. Alternatively, the course is available in equal installments over 6 months.


Other Restoration Work
See the gallery page for a collection of some of my previous restorations
Iris Carr Restorations Ltd is not liable for any personal injury, loss or damage caused by the use of tools or chemicals demonstrated on any course, nor for loss or damage done to any instrument by following the instructions in the videos.
The chapters/videos are protected by Copyright. They are not downloadable and can only be viewed on Teachable. Copying, and/or distributing any content of this course or sharing of log-in details are not permitted and multiple sharing of log-in details will be detected by this site.
Once a course has been purchased, there will be no refund given unless there is a legitimate reason for that request.
For more details please see Terms of Use.